Fast, Effective Cold Sore Treatment.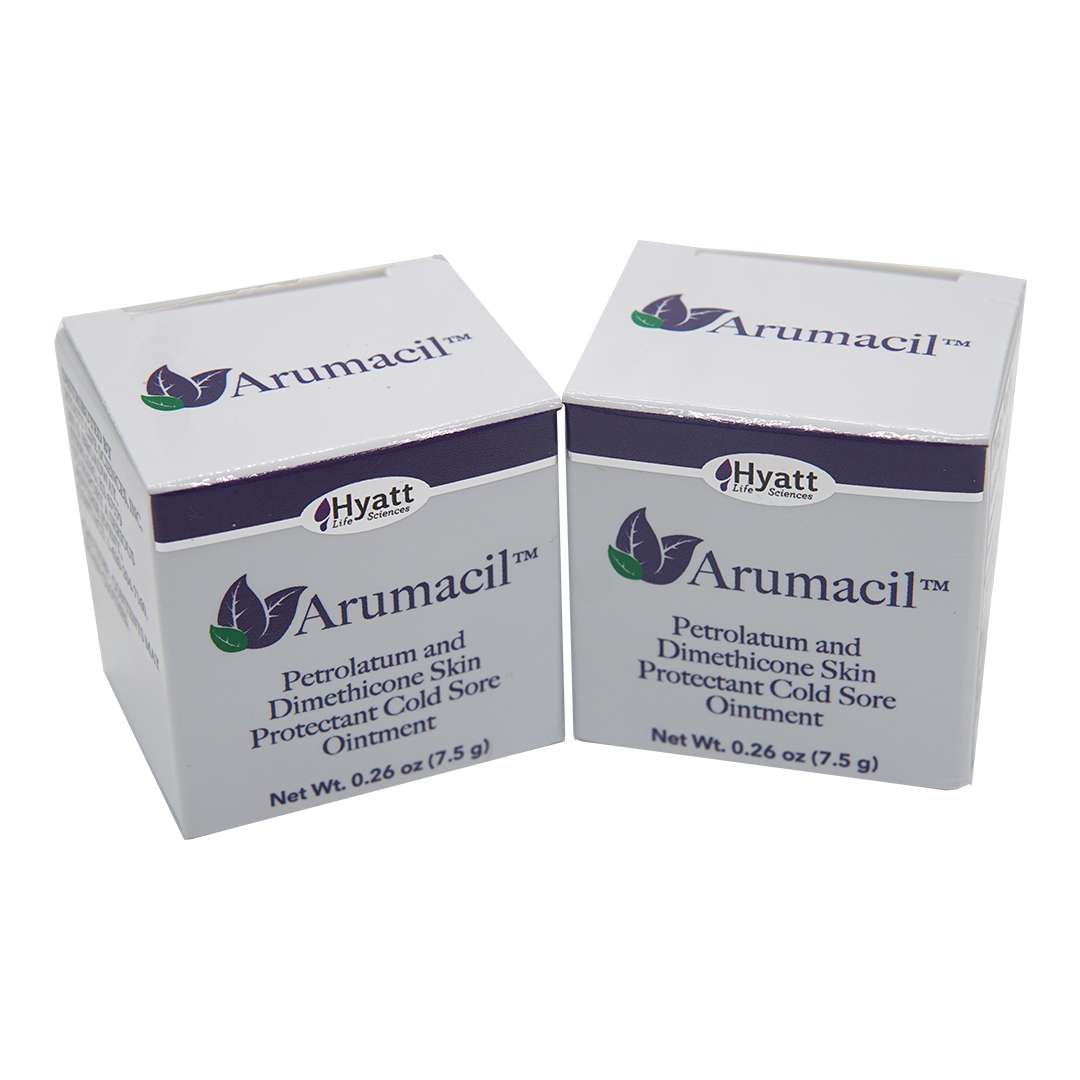 $11.99 Sale Price! (Originally $20.00)
Arumacil™ is a combination of botanicals recognized in Eastern and Western medical and nutritional paradigms combined with the known and established cold sore healing compound dimethicone. The synergy created by using our proprietary blend of botanicals with dimethicone is extraordinary to say the least. People throughout the country have had amazing results with this wonder salve that combines the normal cellular support of Arum Palaestinum with the emollient and skin protectant properties of dimethicone.

How Arumacil™ Helps Treat and Relieve Cold Sores,
Fever Blisters and Chapped/Dry Lips:

Skin Protection
Arumacil™ contains two ingredients, dimethicone and petrolatum, that have been shown to help relieve cold sores and dry, chapped lips by creating a barrier on the skin that keeps moisture in and allows the skin to heal. While these two ingredients are not new to the cold sore space, our scientists have combined the healing power of these ointments with our Arum Palaestinum based blend of botanicals to create an undeniable synergy of healing and support.

Cellular Pathway Regulation

Multiple independent studies, as well as our own research, demonstrate that the botanical ingredients paired with Arum Palaestinum support normal function of the cellular pathways. These cellular pathways are the natural processes that allow our cells to properly replicate and perform the vital functions our bodies depend on to live and thrive. Inefficiency of these natural processes can cause large declines in quality of life. By combating these inefficiencies, the Arum Palaestinum found in Arumacil™ is a powerful driver in your quest for good health!

Antioxidant Support
As an essential part of the immune system, the body generates free radicals in response to everyday stressors. However, excess free radicals created by the immune system and environmental toxins severely damage cells. The antioxidants in our proprietary blend of botanicals found in Arumacil™ protect the body from damage by scavenging and neutralizing excess free radicals promoting efficient cellular health.